Ever thought about Nursing in Australia's National Capital Canberra?
Canberra is full of fantastic experiences for visitors. Set within leafy surrounds, this modern city offers fun for the kids, a busy calendar of events and festivals, as well as stylish restaurants, bars and shops.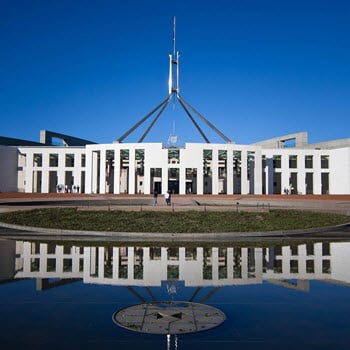 Discover Canberra's lifestyle benefits
Home to 340,000 people, Canberra is one of the world's few planned cities – a city in a park, with golden autumn leaves and glorious spring blooms. Surrounded by native bushland, Canberra is perfect for getting back to nature.
But hidden beneath the leafy surrounds is a thriving modern city with stylish restaurants, hip bars, great shopping, fun for the kids, world class schools and universities, and a busy calendar of events and festivals. The surrounding region offers more than 30 boutique wineries, historic townships, stunning coastlines and the famous Snowy Mountains.
Find out more about Canberra and the surrounding region including location details, facts and figures, how to get here and how to see the nation's capital by visiting there websites.
To discover the lifestyle benefits Canberra and the surrounding region can offer you:
An outstanding public and private school system.
Short commuting times, everything is very accessible and there is also a good public transport network.
A green environment supporting an active lifestyle.
Quality career opportunities for other household members.
Close to Sydney and Melbourne, great access to the snowy mountains and the south coast beaches. You can drive for 10 minutes and be in the bush.
Canberra is a genuine community, with an obvious sense of civic pride. There are plenty of parks and open spaces that promote an active lifestyle. It's a great place to raise a family.
Canberra has good educational facilities and a well-educated population. It is a safe place to bring up kids.
It has an outstanding amount to offer in the way of cultural events, community activities, recreational resources and business growth.
One of the benefits of living in Canberra is that the cost of living is lower than in most other large Australian cities. This is primarily due to lower accommodation costs.
For more information please contact one of our consultants to discuss the opportunities available to you.