Irish Visa and Professional Registration Information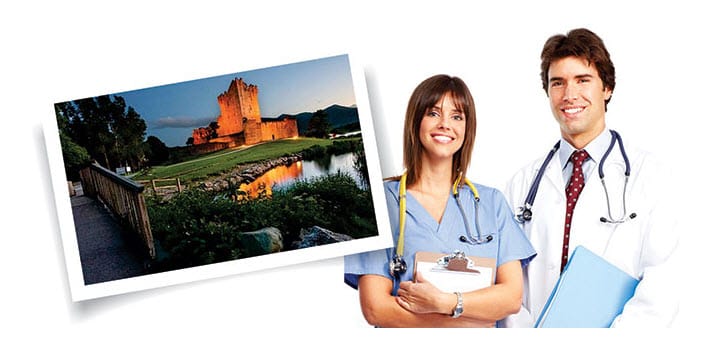 Visa Information for Ireland
Dublin, the capital city, is a thriving modern city. Trinity College, Dublin Castle and many of the other magnificent public buildings and distinctive Georgian squares of the city have been restored allowing the elegance of 18th century Dublin to emerge again. Added to this, the recently renovated Temple Bar area, packed with pubs, restaurants and theatres and Dublin truly has something to offer everyone.
Ireland's weather is generally mild and moderate. Irrespective of the season rain can be expected anytime but having said that there can be the odd heat wave during the summer months or heavy snowfall in the winter so you never know quite what to expect.
Visa and work permit Information can be found on the Ireland's Department of Affairs and Foreign Trade website.
Further information in relation to nursing can be located on Ireland's Nursing Board website. Further contact details are listed below:
An Bord Altranais,
31/32 Fitzwilliam Square
Dublin 2.
Tel: +353-1-639 8500
Fax: +353-1-676 3348
Registration Information for Allied Health Professionals
Physiotherapists: Irish Society of Chartered Physiotherapists
Occupational Therapists: Association of Occupational Therapists of Ireland
Speech and Language Therapists: Irish Association of Speech and Language Therapists 
Or, contact the National Validation Project Office which validates qualifications for Occupational Therapists and Speech Therapists from overseas:
Email: [email protected]