The Avon & Wiltshire Partnership NHS Trust provides healthcare professionals with a challenging and rewarding career. Here are the stories of just two professionals who have experienced first hand what the trust has to offer.
A Rewarding Career For Life: Nursing at Avon & Wiltshire Mental Health Trust
Charlotte Hughes reflects on the first year of her career and looks to what the future might hold.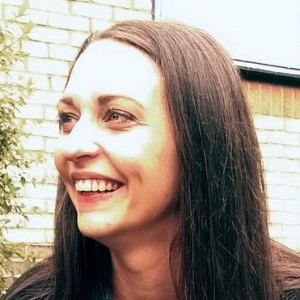 What is your role at Avon & Wiltshire Mental Health Partnership NHS Trust?
I've been a registered mental health nurse for a year; after graduating I joined AWP as a staff nurse at Sycamore ward in Bath, working with adults experiencing severe mental distress. I love my job – it's incredibly rewarding and no two shifts are ever the same.
Why did you choose a career in mental health nursing?
I suspect nursing is in my blood! I originally studied marine biology, but after extensive travelling, my thoughts turned to nursing. I discussed it with my mum – a very experienced general nurse – she suggested I'd be suited to mental health nursing. I've loved it from day one.
Why did you want to join the Sycamore team?
As a student I did six placements with AWP in a wide range of services. When I graduated I wanted broad experience and an acute ward is a good place to work with lots of different people from all backgrounds and with wide ranging mental health conditions.
*Photograph: AWP
Newly qualified nurses complete a 'preceptorship' programme – how does this work in AWP?
AWP's preceptorship programme of practical training is designed to consolidate and extend our knowledge and skills. It's very flexible, is tailored to our needs and interests and we complete it at our own pace over 12 months.
We are matched with a preceptorship nurse who supports us with regular meetings and supervision. I completed the programme in three months but I continue to have a strong relationship with my preceptorship nurse, Abi Challoner, who is a great mentor and adviser.
We're encouraged to reflect, which is extremely important. Mental health wards can be emotionally intense places and regular reflection develops confidence and resilience.
What is the most challenging aspect of your job?
There's an element of unpredictability on every shift. But we're a very well managed team with a good skill mix and we work through unexpected challenges together.
And what are you most rewarding aspects of your work?
Being part of the process of someone recovering is incredibly rewarding and really quite humbling. People sometimes come back to say hello and let us know how they're getting on. It's brilliant that even though people share their darkest times with us, they feel positively about the ward afterwards. I think it says a lot about how much people value what we do.
You mentioned resilience and the unpredictability of some of your work. Do you do anything in particular to prepare yourself for a shift?
I try not to anticipate a shift in advance – for me it's better to meet the challenges of each shift as they happen and reflect afterwards. My colleagues are brilliant. We go through a lot together and we make sure we take time out to have a good giggle together.
What are your reflections on your first year in the job?
It has been absolutely brilliant. I joined with no particular expectations because I primarily wanted to focus on the transition from student to nurse. But I've really developed as a nurse and grown in confidence and I've had great feedback. I've come a long way but I do remind myself that I'm still a newly qualified nurse!
What's next for you?
I've still got plenty to learn here at Sycamore ward, but there are lots of development opportunities in AWP. We're encouraged to try new things and to develop our particular areas of interest and there are opportunities to spend periods working in different settings and with different client groups. I'm now in a place where I can start thinking about what I want from my nursing career.
What would you say to others embarking on a career in mental health nursing?
Mental health is a dynamic field and with the many opportunities for development offered by a trust of AWP's size and diversity I'd definitely say that mental health nursing can be a very rewarding career for life.
Meeting New Challenges Every Day: What Makes Avon & Wiltshire Mental Health Trust a Special Place to Work?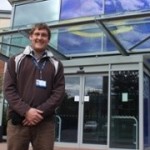 Steve Slater explains his role in secure mental health services and why joining the team is a great career choice. Upon reflection, Steve has observed that:

'My first impressions proved right – we've got a really strong, supportive community here.'

Steve Slater has found a rewarding career in a supportive team in one of the UK's leading mental health providers, giving patients the assistance and support that they need. Steve reflects on his time as a mental health nurse and his fulfilling career in the interview below.

*Photograph: Molly-Rose O'Connell
Can you tell us about Avon & Wiltshire mental health partnership trust secure services?
We help people to return from the margins of society. Secure mental health services – also known as forensic mental health services – work with people experiencing very challenging mental health conditions that have had a massive impact on their own lives and often the lives of others.
Most of our service users come to us through the criminal justice system and are under the jurisdiction of the Ministry of Justice. Some remain in our medium secure service – Fromeside – long term but many are able to progress with recovery, move on to our low secure service – Wickham – and achieve rehabilitation into the community.
When did you join the secure services team?
I joined the Fromeside team when I qualified as a mental health nurse in 2012 and I've since achieved – with support and development from managers and colleagues – promotion to charge nurse.
I had a great experience here on student placement and wanted to come back. I liked the close multidisciplinary working, support for personal development, the many opportunities for service users, the camaraderie and the shared sense of responsibility for each person's recovery. My first impressions proved right – we've got a really strong, supportive community here.
Bristol – as a multicultural, diverse, creative city – is taking some innovative new approaches to mental health. There's a growing sense of energy and vibrancy in the region and it's inspiring to be working against that background. And Bristol is a pretty amazing city to live in – I feel very lucky.
What's the key to success for service user recovery at Fromeside?
Our therapeutic relationships are key. Staff and service users are trained in therapeutic collaboration – service users are central participants in risk assessment and risk management plans and are comfortable openly discussing risk. They are well informed and we are ever more skilled at identifying, managing and reducing risk.
What makes Fromeside and secure services special?
Fromeside offers a huge amount under one roof: a range of specialist services for men, a women's service, an incredibly well equipped therapies centre, a fantastic café run by service users – for which some of the produce is also grown by service users – conference facilities, specialist groups and projects, and a great therapeutic environment. We give great support tailored to each patient.
The same is true for team members. We are supported to get actively involved in innovative problem-solving and encouraged to raise issues and ideas in team meetings or one-to-one supervision. We, and all our ideas, are very much valued.
Forensic nursing is unique. It is very challenging but also extremely rewarding. We use My Shared Care Pathway, a recovery model in which service users are fully involved and informed, making positive decisions about their own treatment and care. Seeing the guys progress on their journey from being very unwell to achieving recovery in their own way brings a lot of satisfaction.
AWP is a very large mental health trust offering an extensive range of specialist mental health, learning disabilities and addictions services. Do you feel part of the wider trust?
Absolutely. We have symbiotic relationships with a lot of other AWP services, for example the personality disorders team, the autism spectrum service and the specialist drug and alcohol services. They advise, support and skill us up to progress with specific issues for individual service users, and we advise and support them on working with people with a forensic mental health history.
More than that, we are very much part of the wider mental health community in the Bristol area with constructive relationships with many of the local voluntary sector organisations, who provide advocacy for our service users.
How does AWP support you?
AWP is a large trust with an impressive range of services and, as such, has a lot to offer staff. We have a great team development programme run by the trust's workforce development team, great online training and face-to-face learning opportunities and development programmes. We can invite our chief executive to come and do back-to-the-floor shifts as a healthcare assistant on our wards which keeps him in direct touch with the frontline – he is very solution-focused so we are empowered to find our own innovative solutions to any barriers we encounter in providing an excellent service.
What is Fromeside's relationship with the local community?
AWP's secure services are in Fishponds, a busy and diverse suburb of Bristol. There have been mental health services of one kind or another on or close to this site for around 200 years and we are very much part of the local community. As service users progress with their recovery and rehabilitation, they use local shops and do training and qualifications with the local college.
We are also right next door to the University of the West of England's health and social care campus, which is brilliant as we have great professional relationships with the staff and students.
What do you want to say to mental health nurses considering their next career move?
Joining our secure services team is a move you won't regret. At the moment we're able to offer eligible nurses joining our secure services a £3k joining bonus – on top of a relocation package – as an indication of the value AWP places on our nursing expertise and the investment the trust is willing to make in our careers.
You will meet new challenges every day and as you find solutions – sometimes simple, sometimes more complex – you will be supported every step of the way. You will learn every day and you will be supported to fulfil your aspirations – whether they are to develop specific areas of expertise, develop as a leader or to simply be the best nurse you can be.
For more information regarding employment opportunities at the Avon & Wiltshire Mental Health Trust, please refer to our UK nursing job opportunities.