So the 2015 budget has been released and there are a few implications for the health care industry. What, exactly, are they and what do they mean for those in the trade?
New payments made available through the PIP scheme means eligible practices will have financial incentives to stay open later, reducing the strain on the hospital system.
Funding will come from cuts to the After Hours GPs Helpline (possibly meaning the helpline will be axed), and the Medicare Locals' after hours progamme (which has been axed).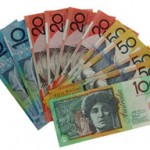 Also, GP clinics could receive extra payments if their patients with chronic illnesses (such as diabetes) improve. This all translates to a need for more GPs and associated workers (nurses etc).
There is currently duplication between the Medicare Benefits Schedule and the current child health assessments already being provided – currently both the state and federal governments are paying for the assessments; these duplications will be eliminated and savings (predicted to be over $144 million over four years) will be directed to the Medical Research Future Fund. The establishment of the MRFF will mean more doctors and research teams but only after the required $20 billion has been banked.
The next five years will see $161 million spent on immunisations for Diptheria, Tetanus and whooping cough for children 12 months and over, a shingles vaccine for those over 70 years, and the setting up of an adult vaccination register. Further, GPs will be eligible for a $6 payment if they vaccinate children whose immunisations are more than two months late.
$34 million will be used to set up a taskforce that will track down items on the MBS that are waste of money/too expensive/poor value. $252 million in savings is said to be coming from the amendment of prices for medications through the PBS (5% of what the government pays for prescription medications is said to be cut). Additionally, nine health workforce scholarships will be streamlined into one, saving $72.5 million. Recipients of the scholarship will be required to work in rural/regional areas for 12 months. The Medical Rural Bonded Scholarship Scheme will be closed to new applicants, with the 100 places being given over to the Bonded Medical Places Scheme.
$485 million will be allocated over the next four years to the re-invigoration of the Personally Controlled Electronic Health Record, which will be renamed 'My Health Record'. Patients will be automatically signed up and patients will be allowed to opt-out in a trial in two locations.
At first glance it appears that there will perhaps be a need for more GPs, however this remains to be seen.
Read more at The Australian Doctor.