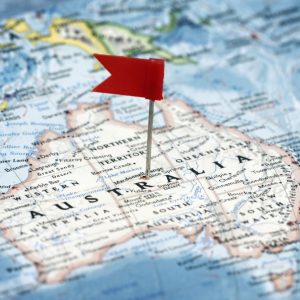 The changes to the 457 visa, designed to strengthen the quality and integrity of visa sponsorship, have largely been welcomed by employers.
Australia's Department of Immigration and Border Protection has provided more details on interim processes while the 457 visa changes are being rolled out.
In March 2018 the 457 visa will be replaced by the Temporary Skills Shortage (TSS) visa which will have two streams, short-term and medium-term. The short-term stream allows businesses to employ foreign workers on a temporary basis for up to two years.
The medium-term stream is designed to meet shortages in higher skilled occupations for up to four years. The majority of healthcare professional occupations will fall under the medium-term category, which will include eligibility to apply for permanent residency after three years. Most student graduates will be ineligible for sponsorship due to the work experience requirement which applies to both streams.
Other requirements of both streams as a result of 457 visa changes include:
A minimum two years relevant work experience
Minimum score on the International English Language Testing System (IELTS)
Labour market testing
Minimum market salary rate
Mandatory criminal checks
A non-discriminatory workforce test
A requirement for employers to contribute towards training Australian workers.
For employer sponsored permanent skilled visas, applicants are required to have at least three years' work experience and be under the age of 45 at the time of applying. Occupations for the two-year stream must be listed on the Short Term Skilled Occupations List (STSOL) or on the Medium and Long Term Strategic Skills List (STSOL) for the medium-term stream.
Under the new market rate requirements employers must continue to meet the Temporary Skilled Migration Income Threshold. The Department of Immigration and Border Protection intends to collect Tax File Numbers and data match with the Australian Tax Office to determine both employers and foreign workers are meeting their obligations.
The changes will not affect existing nominations for 457 visa sponsorship so if you as an employer have recently nominated an applicant in one of the removed occupations, the applicants will still be able to apply for visa sponsorship.
An estimated 95,000 skilled migrants currently in Australia on 457 visas will be unaffected by the changes. They will continue to work under the terms of the 457 visa and will still be eligible to apply for permanent residency at the end of the four years.
On the 20th of April 2017, Assistant Health Minister, Dr David Gillespie, provided reassurance that changes to employer-sponsored skilled migration schemes "will not have any significant impact on the ability of rural and regional areas to recruit temporary skilled overseas trained health professionals."
In summary, the health service industry is largely unaffected by 457 visa changes at this stage and visa sponsorship for healthcare professionals remains the same for now. If you require assistance finding candidates for your healthcare facility, fill out our Employer Enquiry Form  or and Healthstaff Recruitment will do all the hard work for you.