This week, Australia's Prime Minister Scott Morrison addressed the nation to launch a commonwealth plan to announce changes to Australia's migration policy. During the speech, Mr Morrison acknowledged that population growth can impact positively on economic growth but can also retard growth if not managed appropriately.He spoke about the impacts in already congested cities, as well as the opportunities in regional areas.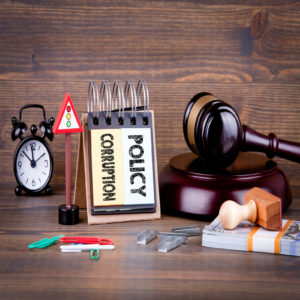 The Prime Minister stated that "Australia is a country that welcomes people from all around the world" and also referred to Australia's migration program making Australia the most successful migrant country in the world.
Australia's population is currently growing by 1.6% per annum which is double the rate of the United States and almost triple that of the OECD average. This is attributed to more babies being born and Australians living longer however the largest increase, at 60%, is through net overseas migration. The average age of migrants to Australia is about 26 where the average age of an Australian is about 37 and the Australian government recognises that skilled migrants begin to immediately contribute to the economy which can support Australia's aging population.
While infrastructure expenditure has kept pace with population growth, at times population growth has exceeded infrastructure which has resulted in lower freeway speeds and increased demand for housing, schools and public services particularly on the east coast of Australia. The migration section of the plan acknowledges that different parts of Australia have different migration needs, consequently states and territories will be given greater input and role in Australia's migration program. Currently there are around 47000 job vacancies in regional areas. The premier of South Australia estimates 15,000 to 20,000 more people are required each year in order to fill job vacancies and stimulate growth in that state.
Planning for Australia's Future Population outlines incentives to encourage people to take up opportunities outside major cities on Australia's east coast. Two new regional visas will be introduced requiring skilled workers to live and work in regional areas for three years before being able to access permanent residence. Skilled migrants entering Australia under these new visa categories will be priority processed and will have access to a larger pool of jobs on the eligible occupation lists than those living in major cities. Applicants will need to substantiate that they have lived and worked in a regional area for the three year term and the government is allocating $7m to fund compliance monitoring of the regional rules. A similar current scheme has a compliance rate of 99%.
The plan also includes a reduction in the overall migration cap by 15% from 190,000 places to 160,000. The number of Employer Sponsored skilled visa places will increase to 39,000 in 2019/20, up from 35,528 in 2017/18. There will also be no change to the family program under which 48,000 migrants settled in Australia in 2017/18.
The fourth element of the plan involves social cohesion measures which aim to promote and encourage multicultural Australia. The government is funding $71m worth of measures in this area including an expansion of a program which goes into schools to teach children about different cultures and religions.