Registration of doctors in UK is the responsibility of the General Medical Council. The Council maintains an up-to-date register and only those doctors who are on the register are licensed to treat patients. Doctors need to be registered with the General Medical Council in order to work in either the NSH or private practice as well as prescribe prescription-only medication and sign statutory certificates.
The types of registration of doctors UK are: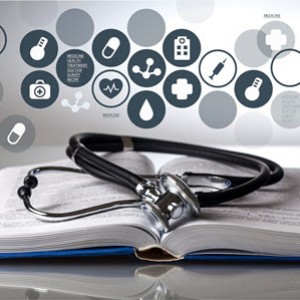 Provisional registration – a license granted to newly qualified doctors in order that they may undertake a Foundation Year which is a clinical training program for doctors to demonstrate they meet the outcomes for full registration.
Full registration – required along with a license to practice in order for doctors to undertake unsupervised medical practice. International medical graduates new to full registration are initially required to work within a practice setting approved by the GMC where they can receive appropriate training, support and supervision.
Specialist – required in order to hold a consultant post.
GP – required to work as a General Practitioner.
Temporary and occasional registration – for citizens of a relevant EEA member state or Switzerland or who hold European Community rights
Doctors with a primary qualification from outside the UK or EEA will need to provide evidence of an acceptable qualification in order to sit the Professional and Linguistics Assessment Board (PLAB) test and/or apply for registration with the General Medical Council. The PLAB test allows International Medical Graduates to demonstrate they have the necessary skills and knowledge to practice medicine in the UK. International medical graduates from none-EEA countries wishing to register with a license to practice are typically also required to demonstrate they have an adequate standard of English, usually by obtaining a satisfactory score in the International English Language Testing System (IELTS) test.
International medical graduates can apply for two types of doctor registration in UK: provisional or full. If you have completed an acceptable internship either overseas or in the UK you can apply only for full registration with a license to practice. International Medical Graduates who have completed an internship outside of the UK must provide objective evidence of their knowledge and skills. The types of evidence that can be provided include the PLAB test, certain postgraduate qualifications, or sponsorship via an approved GMC sponsor. Those wishing to apply for specialist or GP doctor registration must apply with a certificate of eligibility.
More information about registration of doctors in UK can be obtained from the General Medical Council.