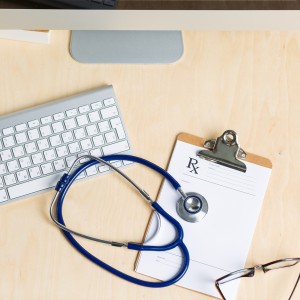 While many people dream of one day owning their own business, some don't, despite excellent qualifications and a great need in some areas for their skill. Put off by high costs associated with their kind of business, they instead work for others and pay off their debts, while sometimes earning debts of their own. GP practices aren't the cheapest to open and run, and unfortunately some GPs are frightened of owning their own GP practice and everything that entails.

It takes more than just money to open any kind of business – although money certainly goes a long way. You need capital to rent or purchase a premises, outfit it correctly, advertise, pay utilities, pay staff, pay insurance, pay… The list seems endless.
Any one of these expenses can cripple a business, let alone all combined. Insurance itself is exorbitant.
Rent in any suburb close to a major city is terrifying; then there's the receptionists, practice nurses and other allied health professionals you might employ (dietitians, physiotherapists). Thinking of offering x-ray services? Those machines cost a mint. You need a radiographer. And the results will need to be interpreted. Paper for the photocopiers, ink, toner… chairs for the waiting room. A black and white photograph on canvas. A television showing slides advertising your services and health programmes. It goes on and on.
And you need to take into account that it is indeed a business – how many doctors learn how to operate a medical practice at university? Can they draw up a business plan? Balance books? If not, throw an accountant onto that growing list of staff you need to pay (and don't forget payroll tax).
There's plenty of other things to consider, too – which computer system will you use to manage your patient database? Will you bulk bill? How do you get your Medicare reimbursements? Will you negotiate deals with preferred medical suppliers? Should you purchase a coffee machine? If you decide to go into partnership, that's more expense with contracts to be drawn up and all the other assorted legalities. Even deciding on a location can be traumatic.
Opening and owing your own GP practice might be just a dream, but don't let working in Australia be just a dream, too. Speak to our friendly and professional staff here at HealthStaff Recruitment and we can help you make the move to Australia, even finding your ideal position with any leading medical establishment. Contact us today. If you're up for the challenge of owning your own medical practice, feel free to view our GP practice's for sale in Australia.