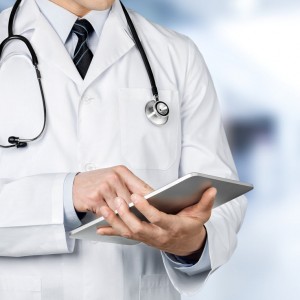 Recent research by the University of Sydney's Family Medicine Research Centre shows an increased workload for GP services in Australia over the past decade. It also indicates that GPs are now working harder than ever.
The report by the BEACH research program found that GPs managed 67 million more problems at patient encounters in 2015-16 compared to a decade earlier.
This included 31 million more prescriptions, 5 million more referrals to medical specialists and 6 million more imaging tests.
A rapidly growing ageing population and targeting of care for chronic health conditions are thought to be behind the increased demand for GP services. GP services focused on health assessments for people aged 45 to 49 who are at risk of developing chronic disease may be behind the increased number of tests and prescriptions.
People with diagnosed chronic conditions tend to visit healthcare providers more often and an increase in Australians diagnosed therefore has an impact on GP services consultation rates.
Additionally, the number of patients presenting with three or more chronic health conditions has increased by 10% and subsequently more work is being conducted in each GP consultation.
Over the past 16 years there has been a steady increase in people moving up the obesity scale which increased from 23% to 28% over the past decade.
Around 70% of middle-age Australians are thought to be overweight or obese and although overall rates of smoking and excess alcohol consumption have decreased significantly amongst adults, there has been little change in those activities for the 45-64 age bracket.
An increasing population, an ageing population, and continued high rates of risk behaviours will have implications for improving overall health and quality patient care through GP services Australia.
The Health Care Homes initiative, announced by the Federal Government on 31 March 2016, aims to target the approximately 20% of Australians with multiple chronic and complex conditions.
A Health Care Home is a home base that can coordinate the care such patients need on an ongoing basis. $23.1m will be allocated to develop the infrastructure needed to implement and evaluate the Health Care Home model and GPs will be eligible to provide services as Health Care Homes.
To date much of the conversation has been aimed at those aged 65 and over, however the BEACH report shows that more recognition and funding needs to be given to those in the 45-64 age bracket in order for GP services Australia to meet demand and focus on preventing or delaying the onset of chronic conditions.
The great news, is that more and more opportunities for general practitioners are now available. If you are looking for the next step in your career, please feel free to browse our selection of GP jobs in Australia.