This week the World Health Organisation announced that Rubella, also known as German measles, has been eradicated in Australia.
---
Rubella is highly contagious, with nausea, a rash and mild fever as the main symptoms. It is of particular concern for pregnant women because if they are infected while pregnant they have up to a 20 percent chance of miscarriage. When infected during the early stages of pregnancy there is up to a 90 percent likelihood of the child being born with significant health issues including deafness, vision impairment and developmental delays.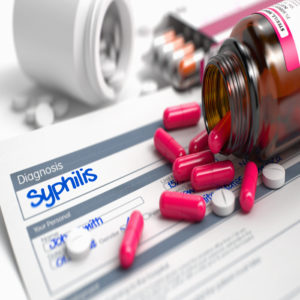 While there continues to be a cases of Rubella report in Australia, the eradication status has been recognised because although the eight cases reported this year have most likely all come from overseas and there have been no ongoing outbreaks. The elimination of the disease has been attributed to Australia's comprehensive vaccination program. The vaccine has been available for almost three decades and was added to the National Immunisation Program in 1989. Australia's vaccination program mandates that children are vaccinated against Rubella at 12 months and 18 months of age along with measles and mumps.
---
Australian Immunisation Register data shows that national childhood vaccination rates in Australia are at record levels with 94.62 percent of 5 years reported as having completed the vaccination schedule. Vaccines given under the Australian National Immunisation Program are free for persons in the relevant age group. Aboriginal and Torres Strait Islander people are eligible for additional vaccines if living in high risk areas.
---
Congenital syphilis re-emerges
---
Two cases of congenital syphilis were recorded last year, the first report of the disease passed from mother to child since 2004. Health Department figures show that to September this year 15 congenital syphilis cases were attributed to an outbreak believed to have originated in Northern Queensland in 2011, resulting in the deaths of seven babies.
---
Overall there has been in an increase in the number of syphilis cases reported with 1,340 in the state of Victoria alone. This is a record high and an increase of 41 percent on the number of cases reported two years earlier. The Victorian health state authority is urging at risk groups – including men and women with multiple sexual partners, intravenous drug users, and people who have visited countries with high rates of syphilis – to undertake screening. If detected early, syphilis is effectively treatable with antibiotics.
---
The increased cases of syphilis coincides with an alarming rise in other sexually transmitted infections including gonorrhoea and chlamydia. Data shows that rates of new gonorrhoea diagnoses have risen 63 percent in five years in Australia. The United Kingdom and the United States are also observing a rise in STIs with cases of syphilis in the UK now the highest since 1949.