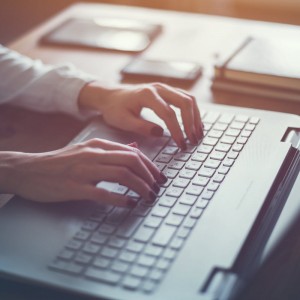 You've spent days – maybe weeks or months – finding the right job for you. The position that you feel you'll excel in, one that will enable you to showcase your skills and thrive, learn and develop, grow and shine.
You come to write your nursing cover letter and freeze – how do you encompass all your enthusiasm, your love for the job? How do you write a nurses cover letter that will see you in front of the interview panel, giving them the reasons why you should be given the job?
Here are some tips that will help you write the perfect cover letter that will help you pin down an interview:
The entire nursing cover letter should only be a page or two long – a page is best – and be set out correctly.
Templates are available online; it might seem trivial, but it's still important. You can find some great templates at Resume Genius.
Sometimes "old school" is better and setting out your cover letter correctly will catch the eye of the person deciding whether you'll be interviewed or not. Keep it brief but informative. The reader should be interested and want to find out more, but you can still be rejected at this stage even if your letter is interesting.
Remember nursing is about procedures and protocols, and if you try something new and contemporary you might not be successful.
Your nursing cover letter should identify the position you're applying for (and, if you wish, where you saw it advertised).
Include the date, and be sure to end with a call-to-arms: "please feel free to contact me on my listed mobile number, if you have any questions. I am looking forward to your call" lets the reader know you're not only available, but expecting their call.
The perfect nurses cover letter should address the criteria laid out in the job advertisement – if the actual advertisement does not list a set of criteria, then it might be best to call the department or person responsible and obtain these.
The criteria enables the selection of the most appropriate people to interview. It serves as a weeding-out process, so no matter how silly or trivial you think a part of the criteria is, make sure you do it 100% correctly.
Address the criteria individually, in point-form if you wish, but keep it brief. A small example of how you fulfil the criteria is perfect and will able you to expand on them when you get to interview.
A great nursing cover letter will not get you a job, but it will get you an interview so the panel will see you're the best person for the position. If you are currently in the process of looking for your next career opportunity, please browse our selection of nursing jobs.