The Royal Flying Doctor Service (RFDS) of Australia recently released data which shows that those living in rural and remote communities access mental health services at one fifth the rate of people in cities, and on average have double the rate of suicide. Extreme weather events such as drought or flood can impact heavily on rural communities, often due to economic recession. Those identified at most risk of suicide are farmers, and Aboriginal and Torres Strait Islander people who are 1.7 more likely to be hospitalised than non-Indigenous people.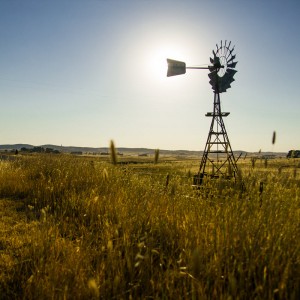 Mental health issues affect almost one million people living in rural and remote areas, around one in five people. In some communities the RFDS is the only provider of mental health services. A lack of services mean that people tend to get sicker before accessing help. Mental health disorders are not more common among remote and regional community than in cities but according to the RFDS they are harder to treat and are becoming an increasing healthcare priority. In the three year period July 2013 June 2016, the RFDS retrieved 2,567 patients for treatment of a mental disorder, mainly due to schizophrenia, depressive disorders, and drug psychosis. The barriers around treatment are stigma attached to mental illness, social isolation, language and cultural challenges, and access to facilities and services.
The RFDS offers a range of programs including mental health nurses who are on-call on a regular basis to provide counselling at clinics in rural and remote areas. Mental health nurses also provide follow-up phone calls. The RFDS provides outreach services via telehealth but there continues to be a need for services across all aspects of mental health. Specialist services such as aged care and child psychiatry in particular face shortages.
Community controlled mental health programs are found to be very effective with programs being run by Indigenous people who may better understand the cultural needs of the community. Community centred programs also allow for people to be treated within their community which is important to reduce disruption and allows for continuity of care. Unfortunately such programs often struggle to attract funding due to their relatively small size.
Mental Health Australia, a non-government organisation representing and promoting the interests of the Australian mental health sector, believes current services are effective but need to be expanded and integrated with other healthcare services. They have also called for greater education around reducing the stigma associated with seeking help for mental health issues and also more innovation such as tele-medicine and digital services which can help deliver mental health services remotely.