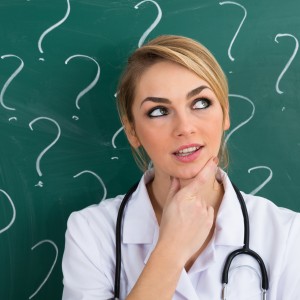 For most other areas of employment, people wanting to come to Australia and work have it easy. If you don't need too many qualifications (or none at all) or someone is willing to sponsor you, the process can be speedy and relatively obstacle-free. If you're an overseas trained doctor, however, and you wish to work in Australia, then you might encounter some problems not anticipated. Just how do overseas trained doctors find work in Australia?

To assist you, we have answered some of the most frequently asked questions we receive from international medical graduates (IMG's).
What (if anything) Do I Specialise in?
If you specialise in a particular area, then in order to work in Australia you need to be assessed by The Royal Australasian College of Physicians. They will determine if your training is adequate and up to Australian standards. It's best to head to their website and read up on the necessary criteria you'll need to fulfil before attempting the assessments. The Australian Medical Council co-ordinates the assessment of medical qualifications.
How Long Do I Practice Before Receiving My Medicare Provider Number?
If you're one of the 25% of doctors currently practicing in Australia who is an overseas-trained doctor, then you'd know by now that you must complete your first 10 years in a rural or regional area; in order to obtain a Medicare provider number (so you can treat private patients), you must work, for a period of about 10 years, in an area deemed to have its need for medical services unmet.
This will be an area where the access to medical services is less than that of Australia's average. While the Australian Medical Association is recommending a move away from this current criteria, it is still in force and must be considered when coming to Australia to work. Schemes exist, though, that can reduce the 10 years to five under certain circumstances. Almost all overseas trained doctors must work supervised in an area of need when they first begin work in Australia.
What Pathways are Available to IMG's Wanting to Practice in Australia?
International Medical Graduates, or IMGs, have three pathways they can access to work in Australia. To practice medicine in Australia you need to be registered and what registration you require depends on what kind of doctor you are. General Registration entitles you to work if you're an IMG and have completed the relevant pathways.
Getting registration, the right kind of registration, knowing where you can or must work and for how long are all concerns we at HealthStaff Recruitment can help you with. Contact us today and let us assist you with your quest to be an overseas trained doctor working in Australia. If you are currently looking for an opportunity in Australia, please refer to our doctor jobs in Australia.