It may not have been something you decided at the exact same time you decided to become a doctor; it may have been a thought that developed as you grew professionally, or when you saw opportunities outside your own country. However, when you came to think of it, working as a doctor in New Zealand is now a prime goal of yours and you're steadily working towards it.

If you need a little help with some of the more practical aspects of working as a GP in New Zealand, read on. We've listed all the reasons you should consider New Zealand to live and work from its impressive healthcare industry to its rich culture.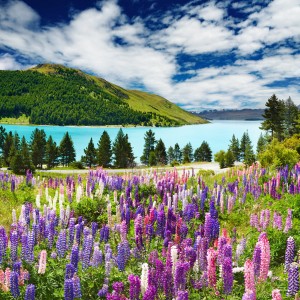 Leaving the actual work aside for a moment, New Zealand is a beautifully scenic place to visit. It offers a large range of leisure activities, from adventure sports (parasailing, white water rapid rafting, bungee jumping, jetboating, skiing, snowboarding) to some of the more tranquil pastimes (fly fishing, hiking and the like).
Spend weeks visiting wineries, Maori villages, night-time tours of caves complete with glow-worms, and hot sulphur springs, or hit the cities for a taste of New Zealand nightlife.
Self-drive around the two islands and take in the exceptional landscapes, from mountains to snow and lush rainforests.
Now imagine you're here to stay; working as a doctor in New Zealand can offer all this, any time you feel the urge to pack up and get away for a weekend or a week.
You'll be privy to more than just the pleasure – work life is amazing, too, with several benefits you won't find in many other countries.
GPs in New Zealand work a set 38 hours week. Anything over and above this is overtime, and overtime is paid rather generously.
Timesheets reflect how much you've worked and, depending on where you work, you'll also receive generous salary packaging schemes.
Doctors working in New Zealand also garner a high degree of respect and this is reflected throughout the industry.
Education standards are high, training prospects abound and with many of the top jobs in hospitals are taken by doctors, meaning the interests of the medical professionals are protected from the top down.
Junior doctors are treated with respect by their senior colleagues, allowing them to work with a greater degree of autonomy.
If you've wanted to work in New Zealand as a doctor for longer than you can remember, then you need to speak to a knowledgeable professional about making the move.
HealthStaff Recruitment can assist with everything from obtaining the right visas to opening a bank account for your plentiful salary. Talk to us today. In the meantime, please browse our selection of doctor jobs in New Zealand.