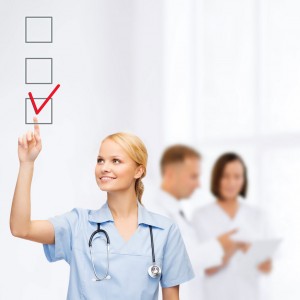 If you're a nurse and have decided to work in the UK, you may have your own reasons to do so. However if you're teetering and can't quite make up your mind, then we offer some several great reasons to work as a nurse in the UK. Do any of them ring true for you? Make a list and compare your reasons with ours, and see how many you have in common.
Working as a nurse in the UK holds many similarities to working at home. The UK has a similar culture to that of Australia and many other English-speaking countries – the currencies are similar and once you get used to the conversions, are easy to work out.
The UK has some of the worlds leading hospitals, practices and centres that offer great professional development opportunities, whilst working alongside great people.
Nurses are adequately compensated for their position depending on band, qualifications and training of course. In our recent post we discussed nursing salaries in the UK in far more detail.
The language is also pretty much the same, apart from local dialects and idioms. You could quite easily slip into the culture, ordering meals and purchasing groceries, catching public transport and adjusting to your workplace with a minimum of discordance. You don't have to learn a new language, your stomach doesn't have to get used to a new cuisine and you can read the local papers and watch the local news.
Having said this, the UK has a large cultural diversity and boasts a wide range of nationalities. This includes the Australian nurse. They're a tolerant people, too, and respect a person's freedom to say and act how they please, within reason.
It's a safe country – Police usually don't carry weapons and although crime rates have increased (as they have done the world over) due to illegal drugs, it is still a pleasant country where you can be safe.
It's also free of natural disasters, for the most part. There is little by way of earthquakes and hurricanes, however there can be flooding, as in most countries.
There are also not many dangerous animals to speak of, so unlike Australia, you don't have to fear most spiders, snakes and sea-dwelling fauna (especially those pesky drop bears).
The weather is usually mild – not too hot and not too cold, although it does have the reputation for being a rather rainy country.
For some slightly left-of-centre reasons, the UK has one of the best water qualities of all countries surveyed in the Better Life Index, and its air pollution ratings were better than the OECD average. This makes the UK one of the cleaner places to live.
Add to this a low unemployment rate and a good wage base, and you can quite easily make a good life in the UK – making it a good reason to work there as a nurse. If you would like assistance in securing a position, please feel free to contact us today. In the meantime, please refer to our nursing jobs in the UK for your next opportunity.