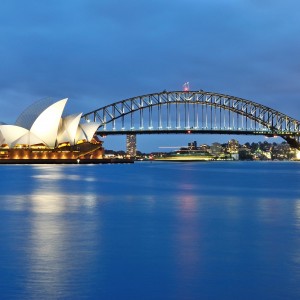 There are many reasons to work as a doctor in Australia. Working in Australia has numerous advantages, amongst them a great work ethic amongst your colleagues and
generous salary benefits
. However, Australia also offers many other reasons to live and work there, and not all clinical.
Australia has been an ideal location to live and work for medical professionals as it offers a perfect work/ life balance and a laid back lifestyle. Additionally, Australia has some of the worlds leading healthcare facilities, along with professional development opportunities in abundance. Here are some more reasons you should consider working in Australia as a doctor:
As a doctor you expect exceptional standards of clinical excellence.
As such, doctors in Australia are held to an incredibly high standard and their training reflects this. As part of a dedicated and skilled team, you'll be valued and respected. Of course, your salary and conditions mirror this, too.
There are plenty of opportunities; your skills will be highly sought after and you'll be able to negotiate better contracts.
You have the choice of working in either the private or the public system. While the public system is great for newcomers and offers stability and structure (and conditions such as up to 10 paid sick days a year and up to five weeks' holidays a year), the private system can see higher salaries, and the benefits of the public system may even be matched if the owning company is large enough.
Australians work hard and play harder. Being an island, there's an abundance of sports that revolve around the water, and most major or capital cities offer them all. If you're into nightlife and dining, you can find this on the coast or inland.
Resorts and tropical getaways abound, so there's plenty of places to relax. An the climate is perfect for any kind of activities.
Great snowfall guarantees snowboarders and skiers plenty of powder; the outback and mountains are perfect for the camper and four-wheel-driver.
What's more, Australia offers spectacular scenery and there's little risk of natural disasters.
Training and promotional opportunities likewise abound, no matter whether you're a junior doctor or an established physician.
Finding a place with a reputable organisation can be easy, and support comes in all forms.
Overtime is paid, and if you choose to work it, is paid well.
Depending on your qualifications and background, you may be given provisional registration without the need to undertake any exams.
If this sounds like something you'd like to investigate, contact us today and speak with a trained and professional staff member. At HealthStaff Recruitment we can assist with all your needs, from the mundane (opening a bank account) to the more intricate (negotiating visas and Medicare). Helping people gain work in the Australian medical system is what we do best.
If you're interested in working in Australia, we have a variety of doctor positions available for you to browse.