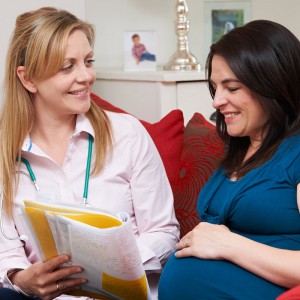 As a midwife you already know what a rewarding career it is, meeting new families and helping them with their newborns. In Australia a baby is born around every 100 minutes with the vast majority of babies being born in a hospital or other medical facility. Australia offers excellent healthcare for expectant and new mothers.
In the public health system, midwives are the main health professionals who care for expectant women during labour and birth. Some hospitals offer a midwifery-led program and patients who are eligible for this service will see the same midwife or small team of midwives throughout their pregnancy which allows for continuity of care and better patient outcomes.
Here are just some of the reasons you should work as a midwide in Australia:
One of the major benefits of working as a midwife in Australia is the flexibility of shifts with some hospitals offering 12-hour shifts so you can better plan around family life or have more down time.
Nurses and midwives can register as a registered nurse, enrolled nurse, midwife or a combination of these.
On average, employed nurses and midwives worked 33.5 hours per week in 2015 and employed midwives worked 21.9 hours per week in midwifery.
Midwives working shifts can get around six weeks annual leave each year and time off in lieu for working public holidays.
Nurses and midwives have a trusted and appreciated role in the Australian community. Health care providers in Australia value their staff, and understand working as a midwife in Australia can sometimes be challenging as well as rewarding.
Health facilities strive to create a safe and positive work environment and also encourage midwives in Australia to take advantage of educational opportunities to ensure practice is up to date.
Australia's rapidly increasing population equals more births and a greater demand for midwives so there is always available work as a midwife in Australia.
Some states and territories provide support for application for a General Skilled Migration visa, including those wishing to work as a midwife in Australia. For example, the state of Victoria is currently offering visa nomination for eligible midwives who meet the minimum requirements and address the nomination assessment requirements for the occupation.
Australia is a diverse continent with good transport links and accommodation options so whether you want to experience life in the outback, the mountains or coastal areas there will be plenty of opportunity to explore the beauty of Australia.
If you are currently looking for your're next midwifery position in Australia, please feel free to browse our selection of midwife jobs.