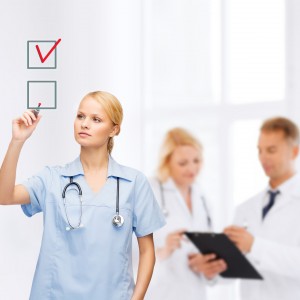 Planning a move anywhere can be daunting. Even if it's within the same city, organising removalists (or, friends) to help pack and transport all your worldly belongings is a huge effort. Not to mention working out what to do with your existing property, and where you're moving to – rent? Buy? How do you know where you're going is a good location? Will it be close to work – or public transport?
A relocation checklist itself is a mammoth effort; there's so much to remember. Now imagine moving to a new country; you might be going to work as a doctor in Australia. You don't know anything about the country, apart from where you'll be working.
You know nothing about moving to Australia, or any country for that matter, and apart from the 'working as a doctor in Australia' decision part, your relocation checklist is either pages long, or frighteningly minimal. Here are the things you need to consider and will need answers for prior to your arrival in Australia:
If you're planning on moving to Australia to work as a doctor, then it might pay to get in touch with the people you'll be working with and asking them some questions. How close is the medical facility to public transport?
Where are the good suburbs with reliable train or bus lines?
What other amenities are available – shops, entertainment areas etc?
How expensive is rent or, if you plan on buying, costs like rates and utilities?
How do you have the electricity connected? Your list might seem silly and trivial, but they're important questions for you.
Taxes? How much can you expect to pay? Superannuation?
How do you move your existing pension across?
How do you even open a bank account?
How do you obtain identification – applying for a drivers' licence or Medicare card?
You might be a worrywart and panic about something like getting from the airport to your new accommodation
How do you find your new accommodation in a new country?
How can you find accommodation when you can't inspect it?
Who do you trust to source a decent place to live?
Another option you have is to contact a reputable business that prides themselves on assisting doctors moving to Australia for work. They can help you each step of your journey with unbiased, real-world advice. Our staff at HealthStaff Recruitment are experienced in helping medical professionals move to Australia for work, and no question is too insignificant. Contact us today about how we can help with your next big move.