You may have experienced a trip to the doctor's that was so fast it made you wonder if you'd even seen the doctor at all: you barely warm the seat before the prescription is in your hands and you're ushered out the door, passing the next patient on the way in.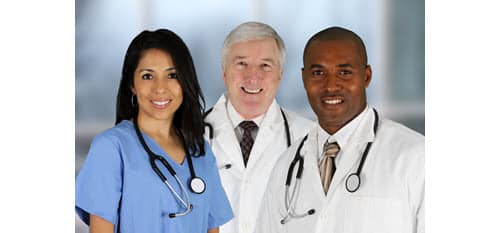 As a medical professional yourself, you may have wondered what the point was in even attending the practice; surely the pharmacist could have given you the script, especially as you had a pretty good idea what it was you required. Maybe you've heard stories about patients waiting hours at a specialists' room, for the doctor to glance briefly at a scan and announce this, that or the other and hold the door open to signal the end of the consultation.
In some circumstances, it might be prudent for an allied health professional such as a physiotherapist, registered nurse or pharmacist to be the prime contact for patients (providing of course the health professional has had the correct training). This would alleviate some of the wait times for general practitioners and specialists, and allow patients the choice of potentially being seen by someone who works only in that field and within a shorter time frame. If a registered nurse had access to a patient's files and could check any contraindications, there should be no reason for the patient to see a GP prior if they only require a flu shot. Similarly, if it's a follow up consultation for a hip replacement, then a physiotherapist may suffice. A pharmacist would be able to recommend a certain medication if the patient's notes are available, negating the need for an appointment with the GP.
A consultation with a doctor will never fully disappear, however their time will be better spent with sicker patients while those only needing a prescription refilled, for example, could do so after a chat with the pharmacist. A midwife could just as easily help with newborn or childhood concerns. Allied health professionals could easily play a larger part in the health system.
Allied health consultations may relieve emergency room jams; the effect could roll on throughout the hospital system. Instead of seeing your GP or heading to the local ER, stitches could be done by a nurse practitioner in smaller clinics. Imagine being able to work unhindered, delivering full care to patients that truly need it and experiencing the best of the Australian Health Care system.
If you're an Allied Health Professional looking for job vacancies and working in Australia is a dream of yours, then contact us today. We can facilitate your entry into the Australian health system, not only assisting you with paperwork but sourcing employment opportunities too.