At the recently held 2018 NCRI Cancer Conference in Glasgow, data was presented which showed that male deaths from melanoma were higher than female deaths in 32 out of 33 developed countries. The data was gathered from the World Health Organisation mortality database from an observational study over three decades.

Death rates of women from melanoma have either stabilised or decreased in most countries, which researchers believe is probably due to women being more likely than men to protect themselves from potential sun damage. However they also state that more research is needed to determine the exact cause of gender differences in mortality rates from skin cancer.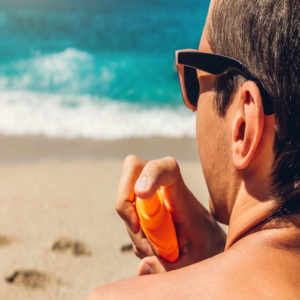 Melanoma has the highest mortality rate of all skin cancers and accounts for 1.7% of cancer diagnosis globally so far this year. In Australia, death rates from melanoma for men are almost double that for women. Skin cancer deaths among women in Australia declined by 10 percent from 1985 to 2015. Overall, Australia had the highest average death rates from melanoma for the years 2013-2015 while Japan had the lowest 3-year data rate. Out of the 33 countries included in the study, only the Czech Republic reported a decrease in male deaths from melanoma.

Australia has run public health campaigns since the 1970s to encourage sun-smart behaviour in order to reduce the incidence of skin cancer, and a few years ago all states banned commercial sunbeds recognising that solariums contributed to the risk of developing skin cancer. Despite these initiatives, Australia has the second highest level of melanoma in the world with 14,000 new diagnoses and almost 2,000 deaths every year.

New Zealand currently has the highest rate of melanoma skin cancer worldwide with 90,000 skin cancers diagnosed each year and an average of 500 deaths.

Australian researchers develop blood test for melanoma
Early detection of melanoma can result in significantly longer life expectancy with patients having a five-year survival rate of 90-99 percent. Specialist skin checks and biopsies are currently the most effective way to detect melanoma but results from biopsies can take up to three weeks. Such biopsies are invasive and painful for patients and costly to the health service.

Researchers from the Edith Cowan University, in Western Australia have developed a blood test which identifies auto-antibodies produced by the body in response to cancer cells. The blood test was accurate in 79 percent of patients who took part in the research which included 105 melanoma patients and 104 healthy people. Researchers at the University are hoping to undertake another clinical trial with a significantly larger sample size to further assess the accuracy of the test.

In the interim the blood test has been submitted for an international patent. It is hoped that eventually the blood test, in conjunction with a skin check, will allow for quicker diagnosis and faster implementation of treatment.