In this year's Global Liveability Ranking and Report, Sydney has been voted number seventh most liveable city in the world. The survey, run by The Economist Intelligence Unit, surveyed 140 cities internationally and Australia has four in the top 10. The most liveable city was Melbourne, with a score of 97.5 out of a possible 100. Ratings of 80-100 are only given to those countries with 'few, if any, challenges to living standards'. This cements Australia's place as one of the best countries in the world to live, work, and raise a family.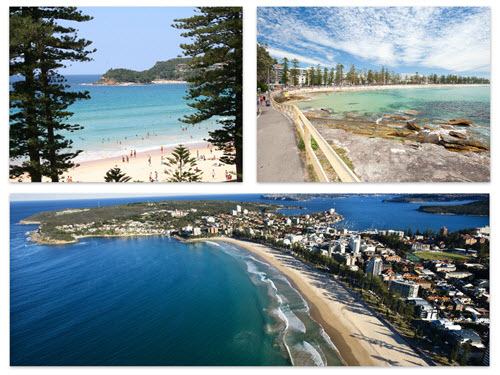 Australia's closest neighbours are only 3.7 kilometres away (at the nearest point) however it is still considered a relatively isolated country. It is seen as a tolerant country, accepting of those who wish to settle and work hard for themselves and their families. People from many other countries make Australia their home, and have done for decades. This presents an interesting opportunity – doctors wishing to move to Australia and find medical jobs in Sydney can do so with several benefits.
One such benefit is Sydney's eclectic restaurant scene, with several 'precincts' dotted around the city. If you're from many of the major (and, some not-so-major) countries, then you'll find a tiny piece of home to dine in and reconnect with your roots.
City hospitals (and there are several leading hospitals within Sydney's boundaries) are fast-paced and see a variety of cases, from road trauma to overdoses and alcohol-related injuries. City hospitals are organised chaos, finely tuned and orchestrated, just like the city itself.
If you move further out from the city's centre, you'll experience different kinds of medicine – the seaside suburbs offer (obviously) beach-related emergencies and caseloads, such as burns, stings and near-drownings. It's a daily challenge for any specialty.
Of course Sydney is also Australia's largest city, meaning there's a huge range of recreational activities to partake in – and the weather is stable, so although summers are hot and winters cold, it's not extreme and all seasons can be enjoyed. Sydney is the ultimate for exploring all aspects of Australia in the one city, including medicine.
If you're planning on moving and finding a medical job in Sydney, you'll need a reputable company to assist you navigate the registration and employment process. Visas may be in order, and you'll not want to waste your time when you're considering making such a life-changing move.
Come see us when we interview from the UK in October 2014!