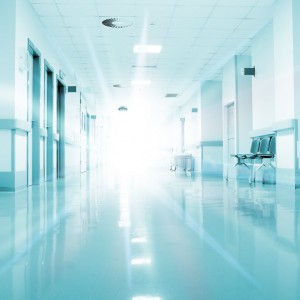 As with any medical facility, the "best" hospital in New Zealand can be dependent on many factors. Does the "best" hospital in New Zealand have the lowest mortality rates? The lowest infection rates? The highest patient satisfaction or the highest staff retention rate?

It might be a combination of all these, and more. And it might be completely subjective – after all, how many times have you heard someone ask for an opinion on a hospital only to hear the horror stories?

It's no wonder that it can be difficult to identify a great hospital!
Statistically, people will complain about a bad experience more than they'll applaud a great experience, which is why any search on 'best hospital in New Zealand' will usually return a plethora of complaints.
We've gathered a few of the best New Zealand hospitals, with a view to shedding some light on which ones you may steer towards if you've made the decision to move to New Zealand to work in their healthcare system.
St Joan's Hospital is well-known for going above and beyond in its training of staff. For development opportunities you can't go past it; they're a New Zealand owned and operated company, and have been around since 2003. If your love is working with the elderly to help them maintain a great quality of life as they age, then St Joan's would be worth looking into.
The North Shore Hospital, part of the Waitemata District Health Board, has a wide multicultural patient load and is great for those aspiring medical professionals who want to expand their knowledge of other nationalities. Facilities include forensic psychiatry, a dental school, alcohol and drug services, as well as child disability services.
For a hospital offering some of the latest technology, the Southern Cross Hospital at Rotorua is a private hospital boasting some of the best upgraded facilities in the country. Take advantage of specialist environments designed specifically to give both patient and medical staff the best experience. The Southern Cross Healthcare Group touch the lives of a million patients, stakeholders, members and policy holders every year, which means it's the most trusted and well-known brand of healthcare in the country.
For the largest teaching hospital, Christchurch Hospital is the choice. Seeing over 40,000 inpatients, 300,000 outpatients, 23,000 day patients and 83,000 emergency patients a year, Christchurch Hospital's staff travel to many major satellite clinics. Learn from the best and work in one of the most well-equipped facilities in New Zealand.
There are many that can claim the title of 'best hospital in New Zealand', but it depends on your needs. Speak with us today for advice on making the move to NZ and which hospital will best serve your requirements. In the meantime, please review our selection of doctor jobs in New Zealand.