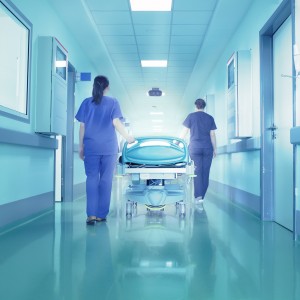 If you're planning on making a move to Sydney and working in one of the hospitals there, you have many to choose from. There are public and private hospitals and while some may present valid arguments for either, the best teaching hospitals in Sydney, with respect to development opportunities for ambitious medical staff, might actually surprise you.

A teaching hospital is one that's partnered with a major university, with a view to expanding their research and development, and offering the best opportunities to both new graduates in the medical field, and existing doctors and physicians.
In fact, the first 'medical education' was in Melbourne at the University of Melbourne, where doctors who had been trained overseas in the United Kingdom and worked at the Melbourne Hospital. This was in 1862.
In 1883 The University of Sydney jumped on the bandwagon and became a medical school, too. The Royal Prince Alfred Hospital is located right next to the university.
It stands to reason, then, that two of the best teaching hospitals are two of the oldest. Other hospitals linked to The University of Sydney include Strathfield Private and The Children's Hospital at Westmead (although there are clinical schools in many other city and regional hospitals).
Throw "royal" into any hospital name and you can almost guarantee it's a teaching hospital: The Royal Hospital for Women is affiliated with both The University of Sydney and The University of New South Wales; the Royal Victorian ear and Eye Hospital is linked with the University of Melbourne and La Trobe University; The Royal Alexandra Hospital for Children is also part of The University of Sydney.
The benefit of any of these hospitals is that it's backed by decades of excellent tuition and research, so you're assured that the skill and expertise is top-notch, meaning you'll learn from the very best while you're on the job. They also garner the big grants, which purchases the very best in equipment.
To progress your career it's best to gravitate towards the specialist hospitals dealing with your area of expertise; if you're a head and neck surgeon then for example Liverpool Hospital in Sydney's south west is a safe bet and they're affiliated with both the University of New South Wales and The University of Western Sydney.
It also helps to partner yourself with a reputable and knowledgeable company who can help you not only make the move, but find you one of the best teaching hospitals in Australia. If you're thinking of moving and working in Australia, contact us today for the best in professional advice. If you are currently in the process of securing a job, please feel free to browse our doctor jobs in Sydney.