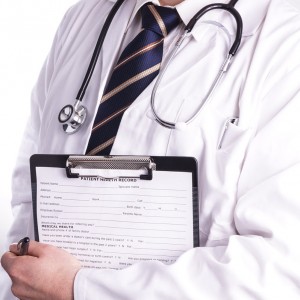 If you're an overseas trained doctor (OTD) or Foreign Graduate Accredited Medical Schools (FGAMS) and have made up your mind to work in Australia, there are some things you need to know before you can begin work, especially if you would like to know how to shorten the 10 year moratorium using the 5 year overseas trained doctor scheme.
The Australian government has in place a 10 year moratorium for overseas trained doctors (this is known as section 19AB of the Health Insurance Act 1973); effectively, you must work in an area where the general population's need for medical services is deemed to be unmet before you can obtain your Medicare provider number.
A Medicare Provider Number allows your patients to access rebates from Medicare; you can then bulk bill for your services and refer patients for pathology and scans etc. However, as we previously mentioned there's a way to shorten the 10 year moratorium. Entitled the "5 Year Overseas Trained Doctor OTD Scheme", if you agree to work in one of three specific areas, you can shorten this 10 years to three, four, or five years respectfully.
An overseas trained doctor or FGAMS accessing the 5 Year Overseas Trained Doctor OTD Scheme, who chooses to work in 'locations experiencing exceptional difficulties recruiting and retaining GPs', can obtain a Medicare provider number in three years; these would be very remote locations and your medical expertise is all that community has.
If you elect to work in specific communities meeting certain criteria, you can reduce the 10 year moratorium to four years. Working in other areas within parameters set by the relevant state or territory health departments deem you eligible for a Medicare provider number after five years.
This basically means that if you agree to work in an area where doctors are quite scarce, you can access a Medicare provider number in as little as three years. The benefit is both ways – you can increase your patient load quite quickly, helping members of the Australian community access better health care (in most cases, delivering health care when previously there was none at all) and remote Australian communities have access to reliable, professional GPs.
It's a win-win situation and who knows, you might love in your new community and decide to stay. Outback Australia is full of lively characters like no other place on Earth, and you're guaranteed to come across many different kinds of clinical experiences.
As with anything, there are selection criteria and guidelines that need to be met. If it seems a little too much to take in, or you're not too sure where to start, contact HealthStaff Recruitment today. In the meantime, feel free to browse our selection of doctor jobs in Australia for your next opportunity.