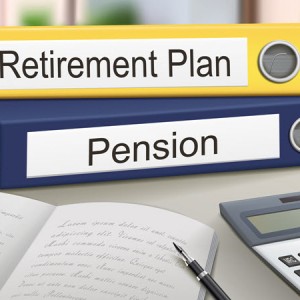 When you've made the decision to move to a new country and begin working there, it can be a daunting task. You have so much to consider – things that might have very little to do with your actual employment – that there's a chance you'll miss something important. Something like the transfer of your UK pension to New Zealand. How do you go about doing just that?
First thing's first: you need to be a New Zealand permanent resident and be either employed or self-employed. If you're moving to New Zealand to work as a doctor then you probably already have a job lined up, so we can safely cross that off the list.
You will need to transfer your UK pension to a nominated scheme (if you don't, you'll have to pay tax on any increases in your NHS pension amount when you complete your New Zealand tax return) and, depending on the criteria you fulfil, you will receive your NHS pension when you retire, and some of the New Zealand pension you're accrued while working. Usually, one pension will affect how much you receive of the other. Terms and conditions apply so it's best to read up on it carefully.
There are then two ways you can receive your UK pension. There is the direct payment method, which pays your NHS pension into a bank account nominated by you every four weeks, every 13 weeks, or once a year if the amount is quite small.
Unfortunately this means that the amount you're paid will change depending on the exchange rate. Of course you'll have to pay tax on your NHS pension, and any superannuation you receive from your employer will reduce the amount of the UK pension you receive.
The other way of receiving your NHS pension while you're working in New Zealand is through what's called the special banking option. With this, your UK pension is paid into a special bank account that only the bank and the New Zealand government can access. This enables you to receive the full amount of NHS pension, paid by the government, either once a week or once a fortnight. Tax is paid already and the amount is not affected by the exchange rate.
As an aside, when you die your NHS pension becomes part of your estate in New Zealand, when in the UK it does not. You also cannot move your NHS pension back to the UK if you leave New Zealand.
If it all seems too much, then it's best to engage the services of a company that can help you with this, and other aspects involved in moving to (and working in) a new country. Should you require our assistance, please contact us today. In the meantime, browse our selection of medical jobs for your next career opportunity.