.
Due to Australia's rapidly growing population and a rising number of multi-doctor GP clinics, there is increased demand for practice nurses. According to the Australian Primary Health Care Nurses Association (APNA) there are around 14,000 medical professionals currently working as a nurse within general practice and approximately 63% of general practices employ at least one nurse. Read on to learn more about working as a nurse in general practice in Australia. Due to a renewed focus on primary healthcare, general practice nursing is one of the fastest growing areas in the healthcare industry.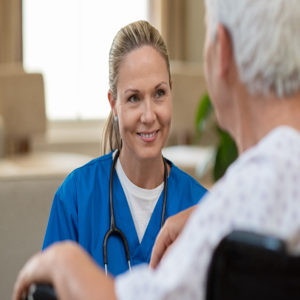 Nurses working in general practice typically help patients to manage chronic health conditions and to provide health information. Other common tasks assigned to practice nurses are patient assessments, ordering supplies and managing stock, assisting with immunisations, wound care, coordinating referrals to specialists, and assisting the practice with accreditation and audits. Practice nurses are recognised as playing an important role in improved outcomes for chronic diseases and reduced waiting times at GP clinics.
Why work as a general practice nurse?
Working as a nurse in general practice offers lots of different opportunities from working in large clinics in metro areas to working in smaller practices in rural and urban locations around Australia. Some practices have a particular target population such as Aboriginal and Torres Strait Islander, or refugees and other new migrants to Australia.
In general, practice nurses are able to take advantage of more family-friends working hours than nurses working in hospitals and aged care settings because most GP clinics open only during business hours so working weekends or evenings is usually not required. There may also be increased opportunity to work part-time.
Another advantage of working as a nurse in general practice is developing relationships with patients. According to the Royal Australian College of General Practitioners, around 80 percent of Australians have a regular GP. Nurses working in a general practice therefore have the opportunity to care for patients through a large part of their lifespan and through different life stages. Health professionals currently working as a nurse in general practice in Australia also say they enjoy working as part of a small team of doctors, practice staff and allied health professionals.
No particular training is required for a nurse to begin working in general practice but training is available for those who are interested in working in primary health care. The Australian Nursing and Midwifery Federation provides national practice standards for nurses working in general practice.
HealthStaff Recruitment currently has a range of jobs available for medical professionals wishing to work as a nurse in Australia. Check out our Nursing Jobs Australia board to see if there is a position that is right for you.