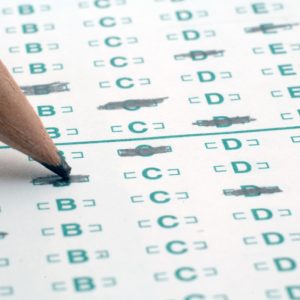 PESCI stands for Pre-employment Structured Clinical Interview and is an assessment to determine if an applicant has the knowledge, skills, clinical experience and attributes to practice in the position for which registration is sought.
The PESCI exam is conducted by organisations or providers accredited by the Australian Medical Council.
It is important to note that PESCI is designed to be an assessment of a candidate's suitability for a particular position, not an evaluation of the IMG's overall performance.
International Medical Graduates (IMGs) are sometimes required to undertake and successfully complete the PESCI in order to be considered for registration for a particular position. In most instances IMGs are advised to apply for registration before arranging a PESCI exam.
However, if an international medical graduate meets the requirement for three years' experience in general practice or primary care, applications for registration cannot be processed until a PESCI exam has been arranged.
The Pre-employment Structured Clinical Interview is for IMGs applying for limited registration or provisional registration to work in general practice. IMGs applying to work in a high risk or under-supported non-specialist hospital position may also be required to undertake a Pre-employment Structured Clinical Interview.
IMGs following a specialist pathway are not required to undertake a PESCI exam because they are assessed by the relevant specialist medical college.
The PESCI exam consists of a panel of a minimum of three interviewers of which at least two will be registered medical practitioners. If the PESCI provider finds candidates suitable for the position it will advise the Board as well as provide advice to candidates directly about any additional training required.
If the candidate is considered unsuitable for the position, there is a review and appeals processes however candidates are encouraged to consider if another position would be more suitable for them.
It is important to note that another exam may be required when applying for registration to practice in another position because the questions and scenarios within the PESCI exam are tailored to a specific position and as such cannot be transferred to other positions.
There is a fee involved with undertaking the exam. Further costs are levied for review and appeals processes. Candidates are also responsible for travelling expenses to attend the interview, however interviews may sometimes be conducted by video conferencing via arrangement.
More information on the Pre-employment Structured Clinical Interview is available from the Medical Board of Australia or your local AHPRA office.