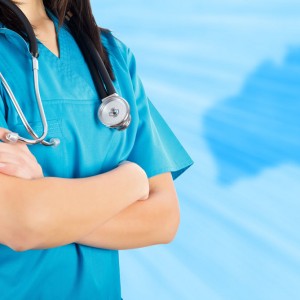 Your decision to move to Australia and work as a locum GP might not have been difficult, however you may have questions surrounding the actual practical side of it. There can be some confusion that you may want to get further clarification on.

Alternately, you might be looking into the process of working as a locum doctor, or have heard about it and don't quite know what it's about. Wherever you sit, we hope to help answer some of your questions to help you make the most informed decision for the next stage in your career.
What is a Locum GP?
A locum GP is a doctor who works in a facility in place of a usual staff member – locum services supply GPs to relieve shortages in public or private hospitals or medical practices; in some cases these can be less expensive than a full time GP and have the benefit of the position not being a "permanent" staff member (and the facility can cancel the contract when there is less work available). There are benefits for a facility, however as a GP these may not interest you (unless you're exceptionally altruistic and wish to help out).
What are the benefits for working as a Locum GP?
For the GP, working as a locum GP can be beneficial, too. It can mean moving around to different locations, seeing different areas of the country while being paid, and potentially earning more money. You can work shift-by-shift and pick and choose where and when you want to work, even working around another more permanent position. Or you can select a locum GP position for a longer term and really try-before-you-buy.
Where can i work as a Locum GP?
You can elect to work as a locum GP to try an area with a view to permanency. Some areas are desperate for doctors and you might choose to work in these locations to help the local medical fraternity, if (as we mentioned) you are the altruistic kind. You might be considering a change in fields, and working as a locum GP might help you decide if that new field is for you or not.
Are there limitations to working as a Locum GP?
There may be limitations and it pays to know about them before you make the decision to work as a locum GP in Australia. If you are employed as a GP in NSW Health, for example, you cannot locum in another NSW Heath facility. You may be able to work in a private facility, though, and stand to earn much more than a full-time staff member.
If you're considering working as a locum GP, it is important to select a recruitment business that has your interests at heart and that can answer all your questions. HealthStaff Recruitment has friendly, knowledgeable staff on hand ready to assist you with your move to work in Australia. Contact us today.