You've packed your bags, scoured the employment classifieds and selected a position in a hospital you feel will best allow you to excel and flourish. You've booked your plane tickets and the calendar is full of crossed-off days. Then a medical colleague asks: how do you get permanent residency in Australia – did you get it? You'd never considered it before, and now you can't help but wonder. How do overseas trained doctors gain permanent residency in Australia?

If you're an overseas-trained doctor, you must obtain registration in Australia before you can apply for permanent residency. Obtaining registration can be a difficult and time-consuming process.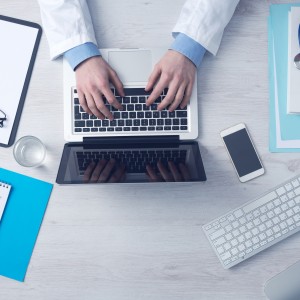 It may be a good idea to speak to people well-versed in what kinds of registration you require and how to best apply for them. 
Process and registration types
vary depending on your qualifications, speciality (if any) and where you want to work. A lot of overseas trained doctors can only access limited registration at first, and will need to be supervised for a period of time, working in an 'Area of Need'; the majority of overseas trained doctors need a visa to practice in Australia.
Next, you need to work out whether you have an actual offer of employment or not; this should be simple. You either have a job in hand, or you don't. This will determine the process from this point on.
If you have an offer of employment, overseas-trained doctors can apply directly to the Department of Immigration and Citizenship for a visa. That in itself can be lengthy as there are many types of visas and it is imperative you select the right one. The visa required can depend on your nationality, where you're applying from, your age and who you want to bring over on your visa.
If you don't have an offer of employment, you need to
contact a recruitment agency
. They will assist you in finding a position in a location and field you wish to work in. If you obtain a job offer and accept, then you can apply to the Department for a visa.
The next step is relocating. Again, select a reputable company to help you in your move and all that entails. You will need accommodation, a bank account, and various other necessities that (as a newcomer to a foreign land) you might not necessarily know about.
Make sure the business you choose to help you find a job, get registered and obtain a permanent residency, is trustworthy and reliable. Their staff need to be professional and knowledgeable as they work with you on your big move. We're always happy to assist you, should you require it!