Becoming a doctor in Australia is a dream for many, however many don't have the ability or the know how to pursue their dream; do they study at home and attempt to gain employment when they graduate, contending with not only a new career but a new country? Do they try to gain admission to an Australian university and study here, then compete with the rest of the graduates when they finish their studies? What's the easiest way of becoming a doctor in Australia?
If you decide to study in Australia you can gain admission as a full fee paying student, which can cost up to $70,000 a year for overseas students. You can then become registered (provisionally) and work for the next 12 months as an intern or postgraduate year one doctor. When these 12 months are up you receive general medical registration.
You can complete your studies overseas, and then apply to the appropriate pathway to become a doctor in Australia. There are several pathways available and it depends on the kind of study you've undertaken at home, and what kind of doctor you are (or how far you've progressed in your professional journey). Here is a quick overview of the process of becoming a doctor in Australia: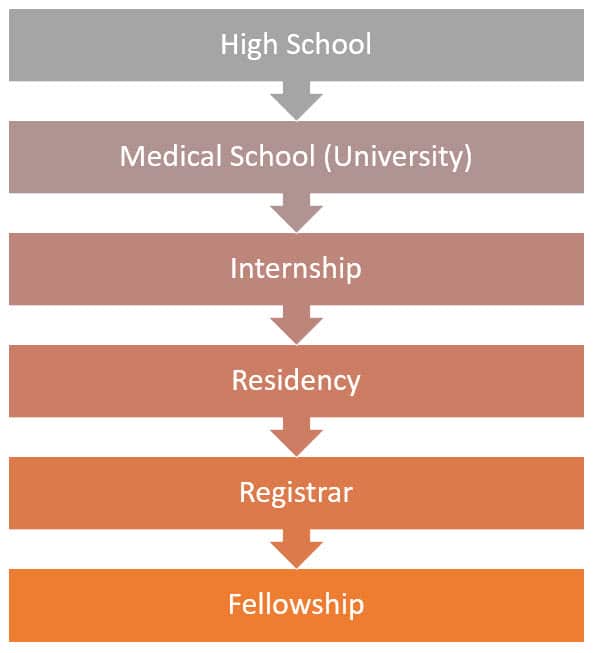 You need the right visa for the kind of work you want to do, and sometimes you need to have a job to go to. The pathway chosen will also depend on the kind of registration you need to perform your duties.
If you want access to the Medicare system, you need to follow strict guidelines. You may need to work in certain areas for a set period of time.
You may have only a small amount of work to finalise to begin working straight away, or you might have a lot to do, by way of extra study, criteria that need to be fulfilled or paperwork that needs to be completed and sent to the correct department/s.
If you've decided to become a doctor in Australia and need a little help getting started, it's best to contact a professional organisation who will assist you every step of the way.
HealthStaff Recruitment can work with you on the larger things, such as the appropriate visas required, right down to the little (but equally important) things like opening a bank account. Speak with us today about how we can make the transition to becoming a doctor in Australia as smooth as possible. In the meantime, we have compiled a list of reasons you should work as a doctor in Australia that you will find useful.