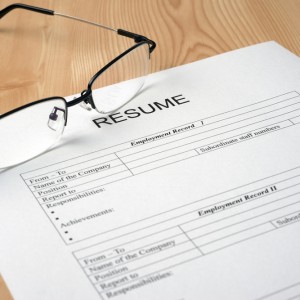 You may have selected the perfect job in an idyllic location, however you don't stand a chance of getting your foot in the door if you don't have a great, eye-catching doctor's resume.

No employer will consider your application if your medical CV isn't up to par; remember, you could be competing against many other applicants with outstanding doctor's resumes, who may not even be as appropriate as you.

With some basic steps, you can ensure your medical CV is at the top of the 'yes' pile when the time comes to arrange interviews.
Your doctor resume should have all applicable contact details under your name, and a list of your credentials. Yes, you need to include all those hard-won initials as it tells the employer about your education and professional training. Following this should be a brief summary, encapsulating what you currently do and where you see yourself headed.
Next needs to be a list of where you are licenced and for what, any board certifications you can offer, and examinations you passed. After this, list (most recently first) your professional history, or your education. Keep it brief, but include areas you specialised in, roles and responsibilities, as well as accomplishments.
Your doctor's resume needs a paragraph outlining any professional attainments – papers published, research undertaken or currently underway, etc. Lastly, three or four professional references who are willing to give you a glowing reference – and who are expecting a call. Nothing says 'unprofessional' like a reference who isn't expecting a call from your prospective employer! A copy of your resume for the referee to read will ensure they know important dates, although they should be well versed with your achievements and experience.
Review your doctor's resume, and review it again. Ask a trusted friend to do the same, and make sure everything you've listed can be proved (bring certificates and awards etc to the interview). Make sure there's no errors or typos. Use plain font (not Comic Sans!) in a standard size (for example, 12) and keep it to two or three pages. It should be easy on the eye and flowing, or the reader will give up and you'll have lost your chance.
If you need assistance creating a doctor's resume that guarantees you an interview, consider engaging the services of a business that deals with medical applications day in and day out. HealthStaff Recruitment have professional and knowledgeable staff on hand to not only help you with your resume and cover letter, but also the application itself – and finding the perfect position for you to flourish in. In the meantime, here's a guide for doctors on writing the perfect cover letter.