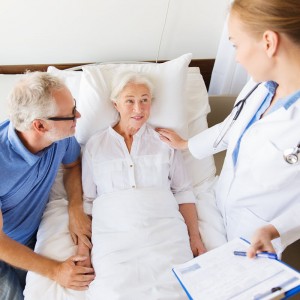 Aged care is an industry which aims to care for vulnerable elderly people who need assistance with daily living. But working in aged care is often more than just providing personal care support and assistance with daily living such as showering and providing meals. It could involve social support such as assisting with craft activities, taking people on outings, or just having a chat over a cup of tea.
For those wondering why they should work in aged care, there are many benefits. Due to improved health care and longer lifespans, the aged care industry is expected to increase dramatically over the next couple of decades, therefore working in aged care offers a secure employment path.
There is a lot of variety in where you can work. Aged care services are provided in residential facilities, in client's homes and palliative care facilities. There is also a lot of flexibility around working hours and there are usually opportunities to work full time, part time or casually.
Those working in aged care facilities are often required to work shifts including evenings and weekends but may be able to find community care roles that suit their availability.
Some might wonder why they should work in aged care. It is a discipline that might appeal to people who are interesting in furthering their skills and career.
Work in aged care is comprehensive, patients and residents can often have complex health issues requiring care staff to have a wide base of knowledge in order to be able to provide holistic care.
Aged care can include mental health, wound management, orthopaedics, respiratory, cardiac, diabetes and stoma management, and more.
Skills learned in aged care are transferable and can lead to promotion or employment in other areas. It often includes advocating for patients and working closely with allied health staff including occupational therapists, physiotherapists, speech pathologists, dieticians, and social workers.
GPs are also a respected and valued member of the treatment team, with some GPs regularly visiting clients in residential facilities or in their own homes.
Those already working in aged care describe it as a rewarding career, with the opportunity to develop bonds with the people they care for and their families. They express feeling honoured to spend each day making the days of their patients a little bit brighter, and they also enjoy listening to stories of bygone eras.
Working in aged care suits those who have a passion for making other people's lives better, a friendly and approachable personality, and who are compassionate and resilient. If this sounds like the opportunity for you, please refer to our aged care recruitment services.