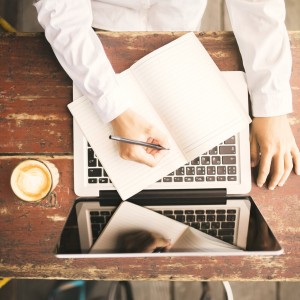 If you've found the perfect job to apply for and have created a perfect cover letter, then the next step is to tie it in with a nursing resume that will see the interview selection panel scrambling to call you in.
The nursing profession prides itself on protocol and process, so by following the established 'rules' for resumes you're sure to receive a phone call, provided your resume's contents are impressive. How do you write a nursing resume that's perfect for the particular job you are applying for?
We provide you with our best tips so that you have the best chance of securing your dream job:
The ideal nursing resume should only be several pages long and include content directly relevant to the position you're applying for.
Keep it brief and succinct; bullet points are great instead of wordy paragraphs.
Your details should be on the first page and if you'd like to make it easier for the reader, as a footnote with page numbers (perhaps just your name and mobile number).
If you have an email address, make sure it's appropriate and mature – [email protected] doesn't scream nurse material. Many free sites can offer your name as part of the email address – [email protected] is more professional.
Keep the details appropriate to the position you're applying for, and alter your resume for each position. There may be details for one job that aren't necessary for another – don't put them in that particular nursing resume.
And the job you had in year 10 working Sunday mornings at the local bread shop isn't necessary, however the six months' unpaid work experience at a nursing home would not only show you have dedication, but are willing to do what it takes to achieve your dream position.
Work experience needs to be from most recent and work its way back. Same with unpaid experience, which needs to be in a separate section.
You should also document any relevant associations you're a member of, and registrations crucial to the position (in this case, your nursing registration).
As part of your registration you need to undertake education – it would be a good idea to outline the most recent education you've had, especially if it relates to the position you're applying for.
Any extras such as 'Personal Interests' need to be directly related to the position, however think carefully before you include them.
While it is not legal for potential employers to ask questions of a personal nature, mentioning your love of travel might be taken to mean you're going to be on holidays every three months. It could, however, also mean you love broadening your horizons and building on your experiences.
Lastly, spellcheck and make sure your grammar is excellent.
If you are currently in the process of finding a position, allow us to help. We have a range of nursing jobs in Australia and the UK that you can choose from. We are also always willing to help a candidate find their dream position, so feel free to speak with us today.