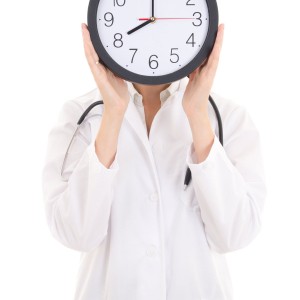 If you've been lucky enough to land yourself a job working as a nurse in Australia, you might want to know about what you can expect with your shifts – what are the nurse working hours for public hospitals? Private practice? Of course, it all depends on your employer; however, many nursing hour conditions are the same and bound by law.
Generally speaking, a nurses working hours will be around 40 a week. This can be made up of day or night shifts, which will obviously be determined by the field you'll be working in. A school nurse probably won't be expected to work nights, weekends and school holidays (unless they're situated in a boarding school).
However, a nurse working in a public hospital will be expected to work days, nights, Christmas and everything in between.
It pays to know the conditions of the award you'll be working under, or the conditions you've agreed to work under if you've signed an Enterprise Bargaining Agreement. Most EBAs or awards will state you can't work more than 40 hours a week, and any more will incur overtime rates. These rates will vary from time-and-a-half to triple time, depending on how many hours you end up working.
How many days in a row you work will also be carefully outlined, so you may need to work six or seven days straight before incurring penalty rates. However, it might be that you work so many days in a row, then have several days off (instead of the standard two-day weekend).
It may be that you work ten days in a fortnight and the days off are single days. The amount of hours you work in a standard shift might vary – if you're full time, it can range from eight hours to ten or twelve. Of course the longer the shift, the less you'll work in a week (a twelve-hour shift will see you working three to four days a week).
Most locations will expect you to work a rotating roster so be prepared to work days, nights, weekdays and weekends – and you'll also be expected to work public holidays, including Christmas, New Years', and any other holiday that could see your friends having the day off and you hard at work.
Read any paperwork carefully before you sign, and know what you're getting yourself into. Nursing is a rewarding career, however nursing working hours can be long and difficult, as you will already know. If you are currently looking for your next career opportunity please feel free to browse our nursing jobs in Australia.