Nursing and Healthcare Jobs in Sydney and NSW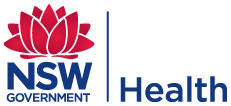 Live the dream in Sydney
New South Wales Health in association with HealthStaff Recruitment are presently recruiting for Sydney hospitals, as well as regional, rural and outback hospitals across the State:
Registered Nurses and Midwives in all clinical areas ( including Mental Health/Forensics)
Allied Health Professionals
Doctors, Registrars, Junior Doctors and Specialists
Dentists, Dental Specialists, Dental Hygienists
HealthStaff Recruitment is preferred provider of Healthcare Recruitment Services to NSW Health, which include all public hospitals in Sydney and country and rural NSW. If you are looking for a Healthcare Job in Sydney or Country NSW, we will have the job for you.
Send us your CV/Resume or call us today to secure your interview. Click Here
All our services are free and include:
Assistance with Nursing Registration and Visa application
Support on arrival and during your contract
Assistance with accommodation
Some hospitals have subsidised accommodation available
Immigration assistance for candidates seeking permanent residency in Australia
Contracts from 3 to 12 months or longer
HealthStaff Recruitment has uploaded some videos about Healthcare jobs and some of the hospitals in New South Wales. Click here to watch the videos.
Make your dream reality and contact HealthStaff Recruitment to secure your interview with NSW Health or email your CV to info@hsr.com.au or click here to submit your details via our website.

| | |
| --- | --- |
| Free call from AUS | 1 800 33 05 33 |
| Free call from UK | 0 800 047 0924 |
| Free call from Ireland | 1 800 422 011 |
| Free call from NZ | 0 800 22 33 81 |
| Toll Free from Canada | 1 866 286 7349 |
| Toll Free from USA | 1 866 317 4232 |
| Toll Free from The Netherlands | 0 800 022 9423 |
| Toll Free from Singapore | 800 6161 871 |
NSW Health
The NSW Health system is comprised of the NSW Health Department and Public Health Organisations which include; 8 Area Health Services, the Ambulance Service of NSW, the Children's Hospital at Westmead, Justice Health and the Institute for Clinical Excellence.
The Public Health Organisations plan, deliver and co-ordinate local health services across the state of New South Wales. They are responsible for providing services such as public and community health, public hospitals, psychiatric hospitals, emergency transport, acute care, rehabilitation, counselling and many community support programs.
NSW Health currently has vacancies in all clinical areas across a wide variety of locations throughout New South Wales, including metropolitan Sydney, coastal, rural and remote areas.